NESCent awards "Darwin's Theories"
We're in luck!
Last August we gave you these news and now we are happy to expand them: The animated short film "Darwin's Theories" produced by Elesapiens has been awarded the 2nd Prize in the past NESCent Evolution Video Contest (USA).
This festival, which is held annually, honors those educational videos (from Elementary to graduate level) which develop contents about topics related to evolution in Biology. In these films, up to three minutes long, the jury appreciates very specially the combination of theoretical and didactical elements, as well as how much challenge and fun they offer to students, highlighting these aspects ahead of video technical criteria.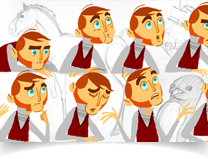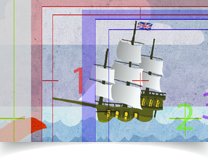 And this is precisely what the jury valued in the "Darwin's Theories" of Elesapiens Learning & Fun, the ability of this film to bring forward to students between 9 and 13 years the theoretical principles that prompted Charles Darwin to write his great work "The Origin of Species by Natural Selection".
This video along with other educational resources that make up the teaching unit Darwin's Theories, está disponible gratuitamente en la web de Elesapiens, así como en las mejores plataformas educativas de EEUU, Reino Unido, Brasil y Colombia.
Along with Darwin's Adventure, this unit is part of an excellent group of units which explain science, biology and research concepts to kids, bringing them closer to the figure of Darwin and its value to science and society.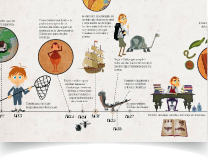 The National Evolutionary Synthesis Center (NESCent) is a nonprofit science center dedicated to cross-disciplinary research in evolution. NESCent is jointly operated by Duke University, The University of North Carolina at Chapel Hill, and North Carolina State University, and is sponsored by the National Science Foundation.
We hope you enjoy Darwin 's Theories as much as we enjoyed its production.