Education, progress engine. Virtual Educa 2013
The most important Spanish-speaking educational conference in America is taking place this year in the city of Medellin in Colombia. And this has definitely not happened by chance.
The importance of education in Latin America is growing exponentially and very specially in countries which have opted decisively for a change in training as a strategy to achieve greater social inclusion of its population, as well as an economic and technological development. One of the countries that move a firm foothold in this strategy is Colombia, and specifically Medellin, a city that has reinvented itself. We are talking about education, culture and urban regeneration. These have been leading bets since 2004 and the results are obvious.
Medellin has been named 2013 Most Innovative City of the World, competing with Tel Aviv and New York.
And it is its innovation capability, creativity and energy that are not only changing its appearance but also its soul.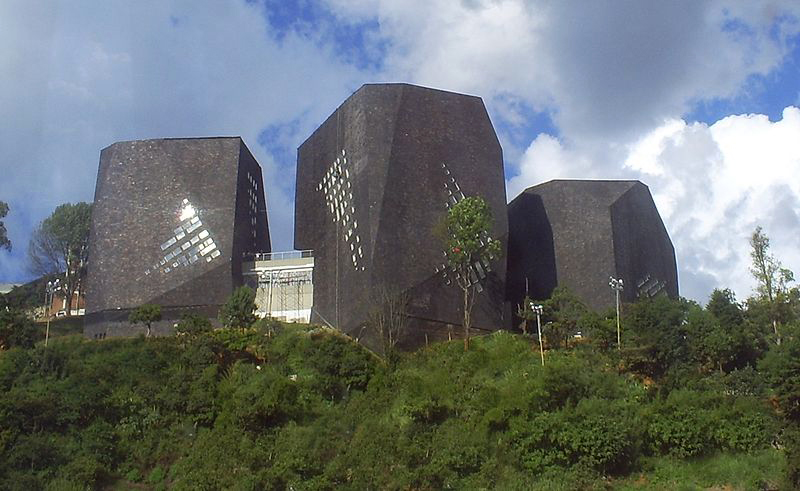 With an estimated population of two million and a half inhabitants, it is the second most populous city in Colombia. Located in the central part of the Aburrá Valley and bisected by the Medellín River, it is a city of impossible slopes and breathtaking scenery.
The dynamism and commercial activity of this city is getting past the old days of brutal violence, drug cartels, crime, and paramilitaries misbehavior. Today, this metropolis has become synonymous with technological progress, productivity and community building. It is a business hub of prestige on the continent and an international healthcare landmark. It has one of the cleanest and most efficient subway services in the world, a true sign of democratic renewal that links the most and best developed areas with the most depressed.
The change has been amazing, and a result of the social reform plan of the city, largely based on urban regeneration. The strategies implemented in the city start from an aim to build, re-build and recover public spaces, in order to achieve social coexistence and improve security. Social integration is a way to create city.
Everything is interconnected: education, libraries, security, public spaces. In 2002 only 20 percent of public school students reached the national average; in 2009 this number was above 80 percent.
It is obvious that this has not only been achieved by constructing and renovating schools. Architectural and urban interventions have been accompanied by policies to improve educational quality and nutrition. Offering quality education, good service and good transport public architecture have strengthened in the public a sense of belonging, of ownership and pride.
And as part and support this strategy, this year between 17 and 21 June, Medellin is the city where you celebrate International Virtual Educa.
An initiative that works since 2001 sponsored by the Organization of American States and aimed to promote innovative policies and projects in the field of education, empowering them through competitiveness, development and social inclusion.
A meeting with a promising future
At Virtual Educa the main actors in the educational sector in Latin America meet every year, share projects which are being carried out in different communities and countries, debate and discuss about all matters relating to education, with special focus on Technology Information and Communication Technologies (ICT). This year the event will cover topics as interesting as these:
• Quality systems to improve academic performance and prevent school failure.
• Coordination of efforts made in each country, so that these initiatives meet, interact and enrich one another.
• Implement ongoing cooperation mechanisms between the public and private sectors.
• Reduction of the digital breach paying special attention to groups with special needs or at risk of exclusion, thus through education individuals have the opportunity to participate in the political, economic and social development of their societies.

Virtual Educa 2013 is divided into four areas:
The General Program, with seminars, presentations, workshops and a plenary session, will address several issues.
The Global Forum on Educational Innovation, a space for reflection and analysis on education in the twenty-first century with a focus on ICT.
Forum Higher Education, Innovation and Internationalisation, will raise university-industry relations, in order to enhance the trinomial R & D + i.
And the International Exhibition "Education, Innovation and ICT", which brings together representatives of four strategic sectors: government, academic, corporate and civil society, in order to develop the concept of "A new Educ@tion for a new era". And here is where Elesapiens will have a booth.
See you in Medellin
For all these reasons (learning, collaborating and contributing to the educational dialogue in the region, because of the relevance of the proposed topics, because of the innovative nature of this event and the inclusion of ICT in education, in order to imagine and contribute to the construction of more efficient models of teaching and…to take active part of these particularly dynamic times in Latin America…) and many more, in Elesapiens Learning & Fun we do not want to miss this year the Virtual Educa show,  we will definitely be there. So come on, contact us, we have much to share. See you in Medellin!