The World's 6 Most Surprising Schools
Children spend an enormous amount of time at school. School buildings are mainly occupied by children. As a result, it seems logical to think that the planning and design of a school should focus on improving the children's enjoyment and educational development. Nonetheless, there are only a few examples of schools truly created with children in mind.
Many studies which analyzed how children feel in their classrooms, how they get along with their classmates, and how their classrooms should be set-up to best support teachers and to improve students' attention span, remark that the learning space is an integral part of the learning process.
This selection of schools shows how the architecture and indoor design of the building can have a positive effect on the children's time spent at school.
Nanyang Primary School, Singapore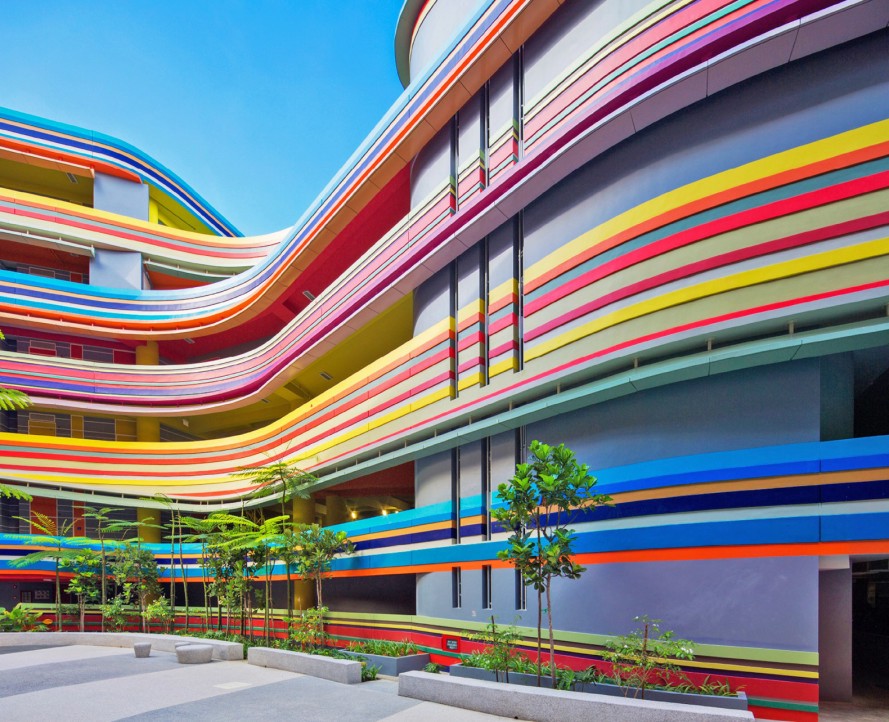 The extension project at Nanyang Primary School in Singapore, developed by Studio505 and LT&T Architects, aimed at renewing and remodeling the former building by creating a new, bigger school, with more open and shared spaces. The project includes several open-air green fields for playing that make use of the natural hill on which the school is built.
This design seems as if a child's brain created it. The colorful horizontal lines together with the yellow columns, which support bridges connecting one building to another, provide a dynamic and flowing sensation to the building.

Lairdsland Primary School, Glasgow
This primary school which has achieved BREEAM Excellence, is a clear example of how an abandoned space can be redesigned to give life to a unique center. Situated 7 miles north of Glasgow, this old abandoned lot has become an environmentally friendly school for hundreds of children. Scotland´s Schools for the Future Program selected the architecture firm of Walters & Cohen to design this school as part of a project aimed at reinventing the poorest schools in the country.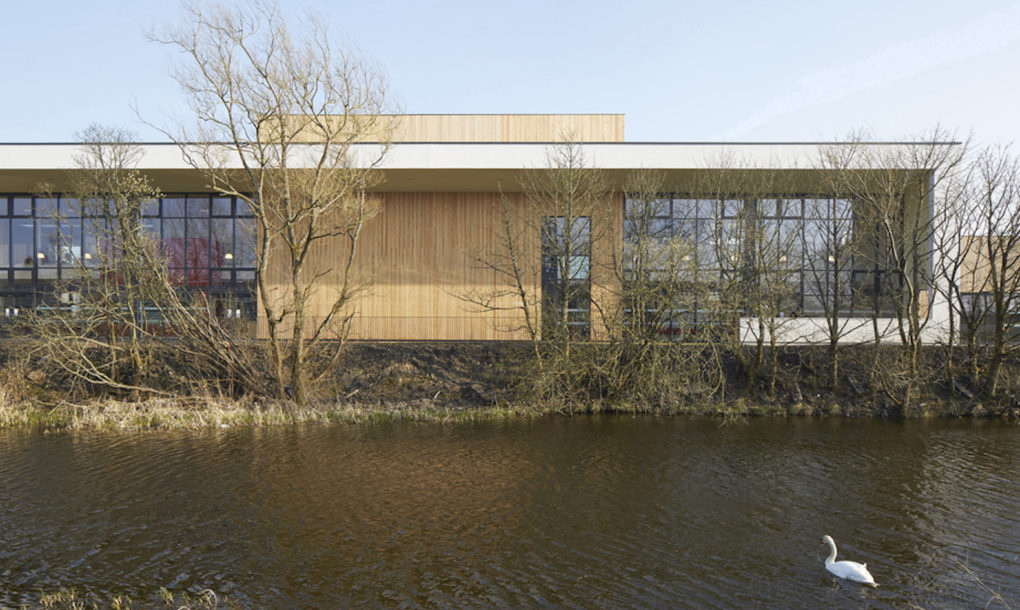 The building is located next to a canal and surrounded by nature. Of minimalist inspiration, its contemporary design is composed of simple lines. Indoors, it is governed by color, natural wood finishes, and open spaces. A true paradise in which to enjoy learning.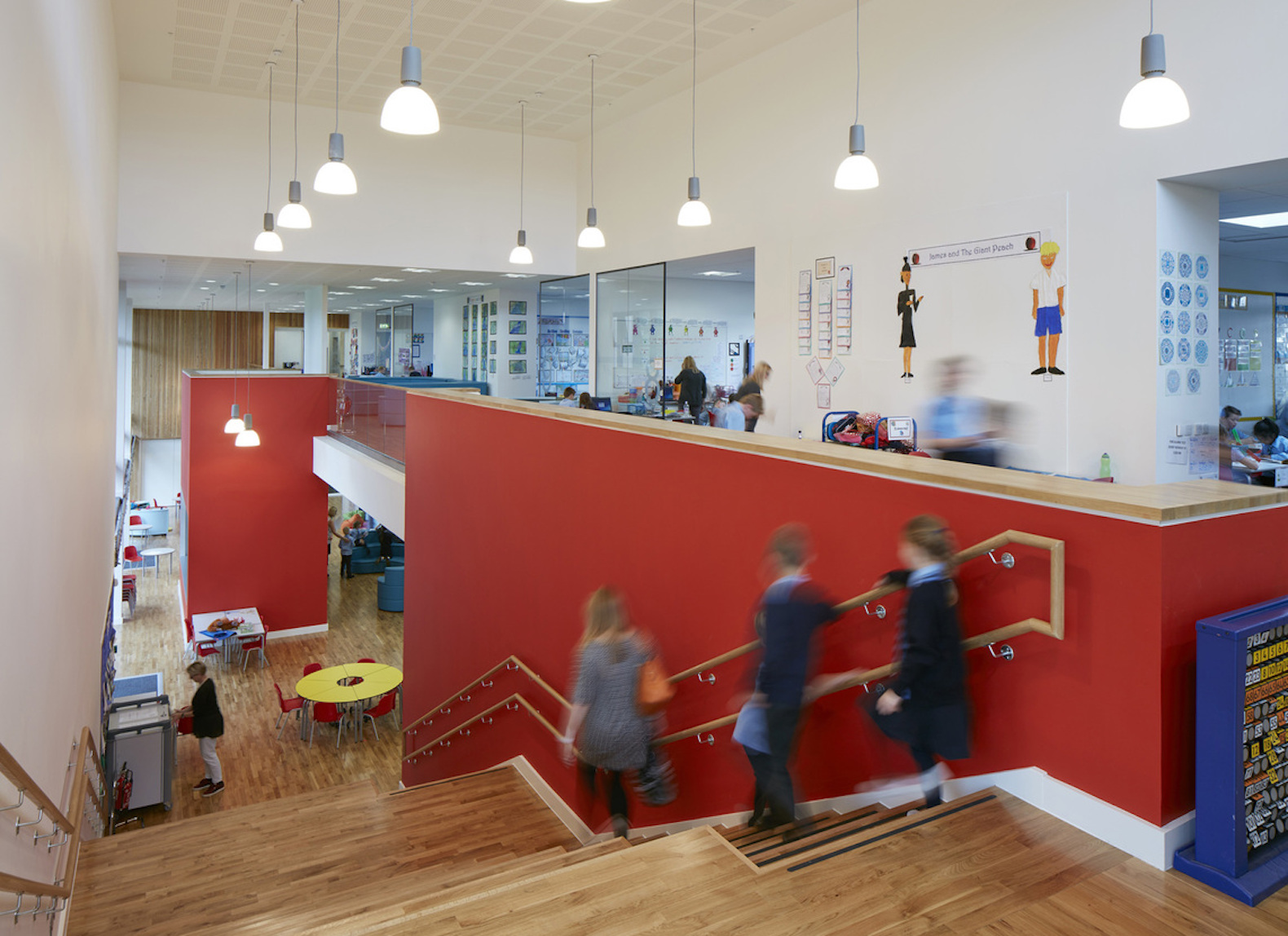 Kathleen Grimm School for Leadership and Sustainability, Staten Island, New York
The architecture firm of Skidmore, Owings & Merill LLP (SOM)  has designed this school in New York.  A pioneer in saving energy, the building generates as much energy as it consumes.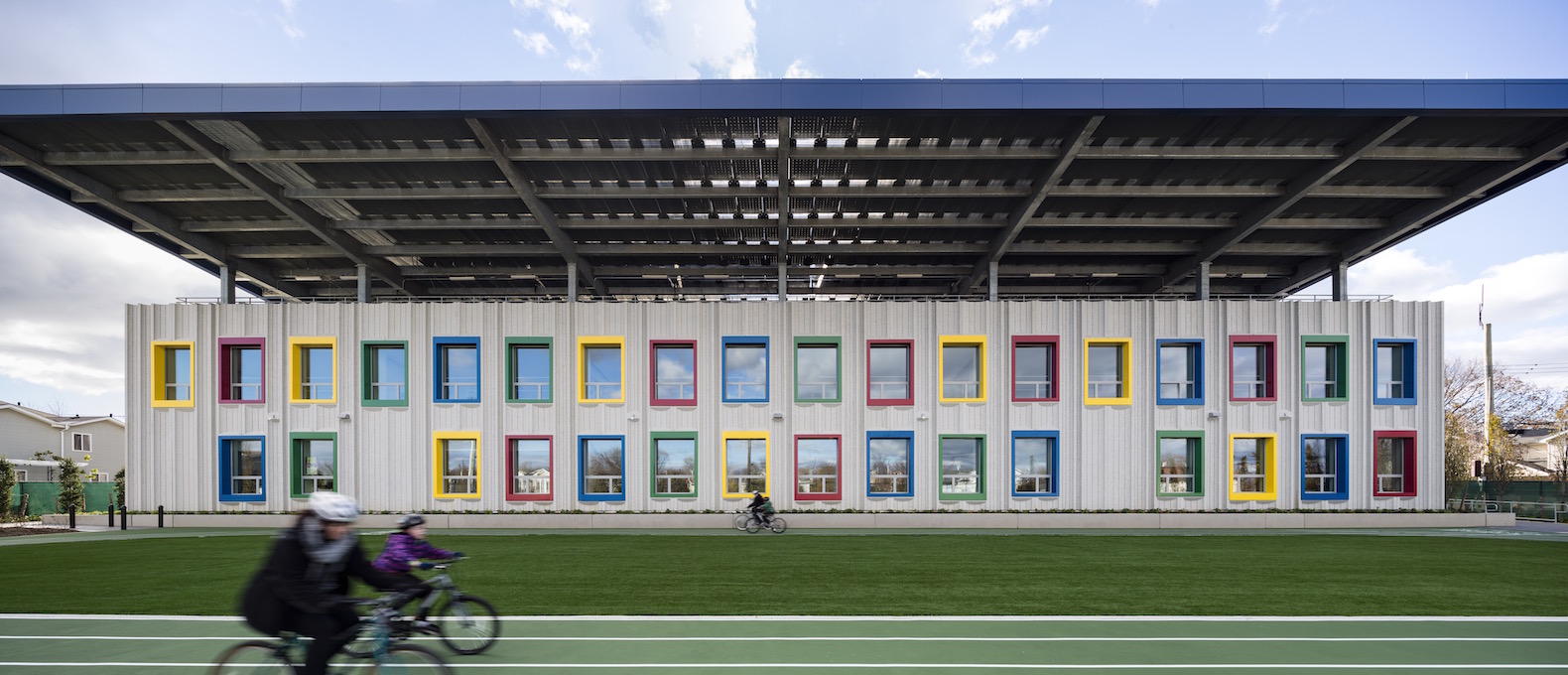 The 68,000 square-foot building is characterized by the large roof covered with solar panels and its colorful, innovative, and modern design.
Its design and reflective skylights take advantage of natural light, and, as a result, they reduce the school's energy use by 50% when compared to other schools in the area.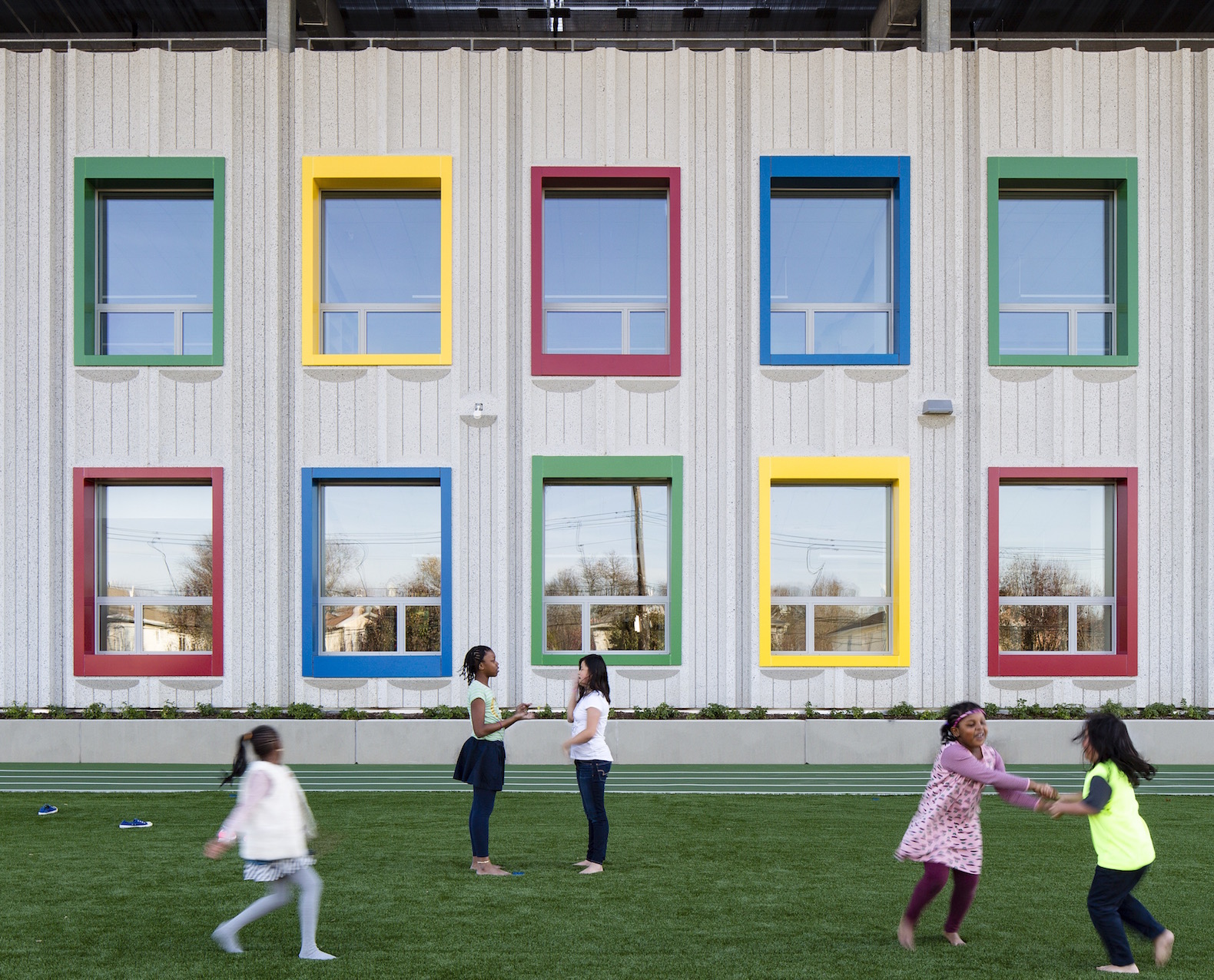 New Sandy Hook Elementary School, Newton, Connecticut

After the terrible attack suffered by the community in 2012, Svigals + Partners Architects have created a new school encompassing the most advanced measures of innovation and security while keeping the comfort of the students in the forefront of design.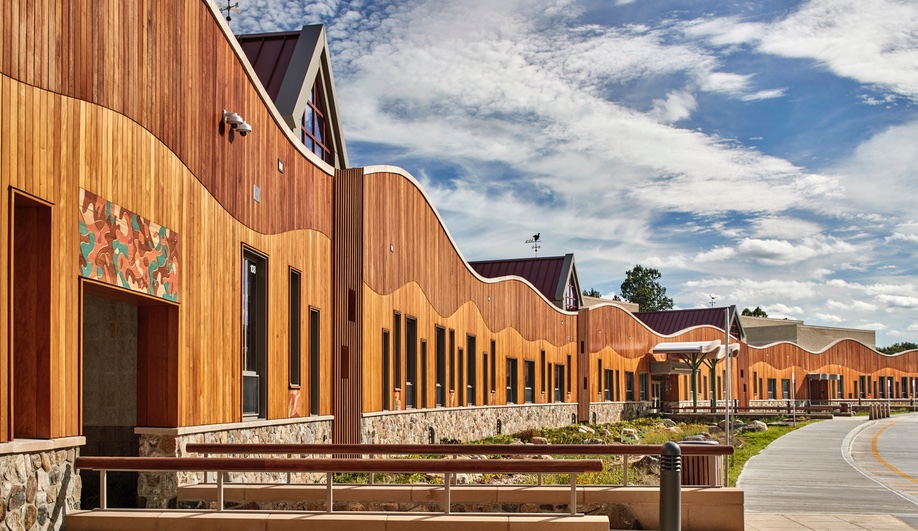 The curvy and fun forms, natural materials, green fields and colorful, creative furniture create both an inspiring and functional space for the main occupants, children, to learn and feel safe.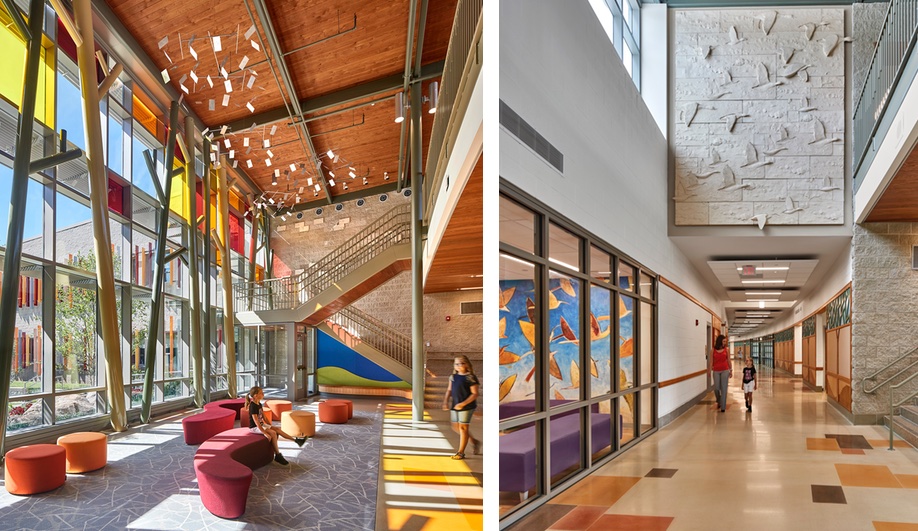 Vittra School Telefonplan, Stockholm, Sweden
The design firm Rosan Bosch has created a school in which the physical space distribution and the custom designed furniture have been built based on children's needs. The school interior deliberately uses design as a tool to enhance the educational values of the school through everyday activities.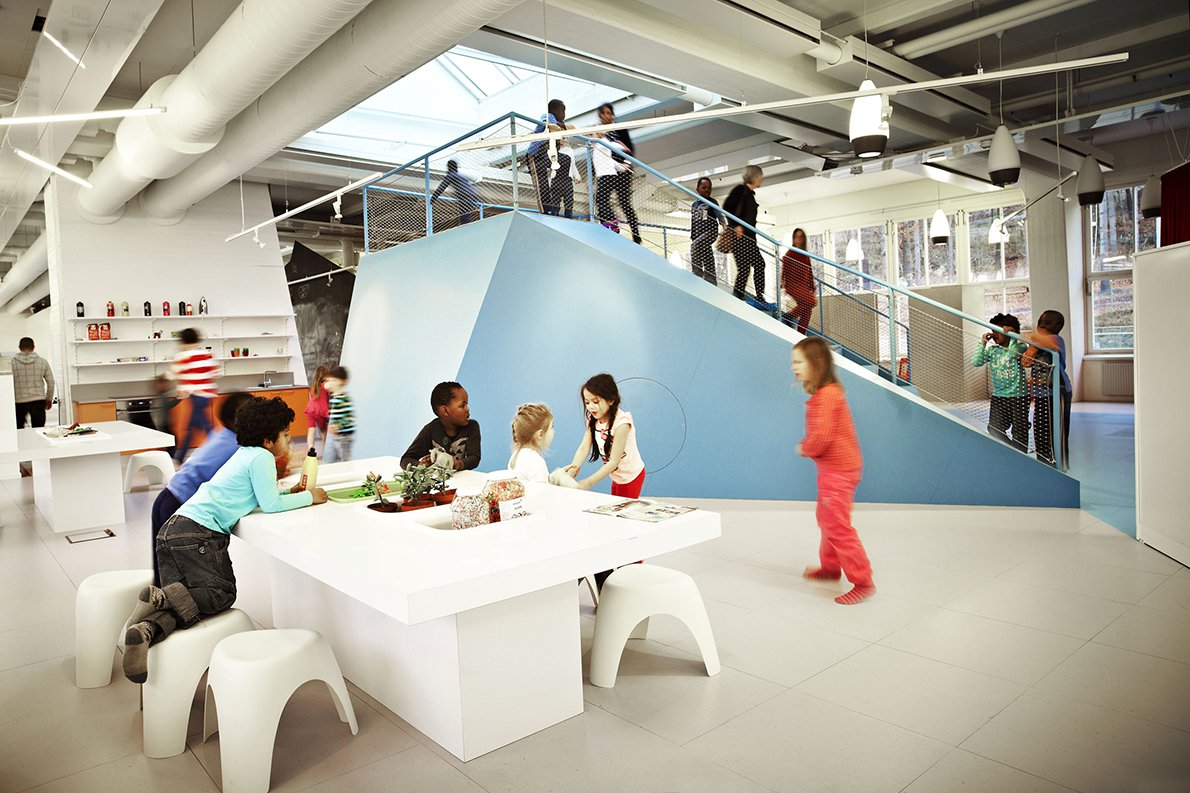 No more desks and chairs! In this space, a giant iceberg with a cinema, laboratories, mobile platforms, and resting zones accommodate many types of learning. Going to school can be so exciting!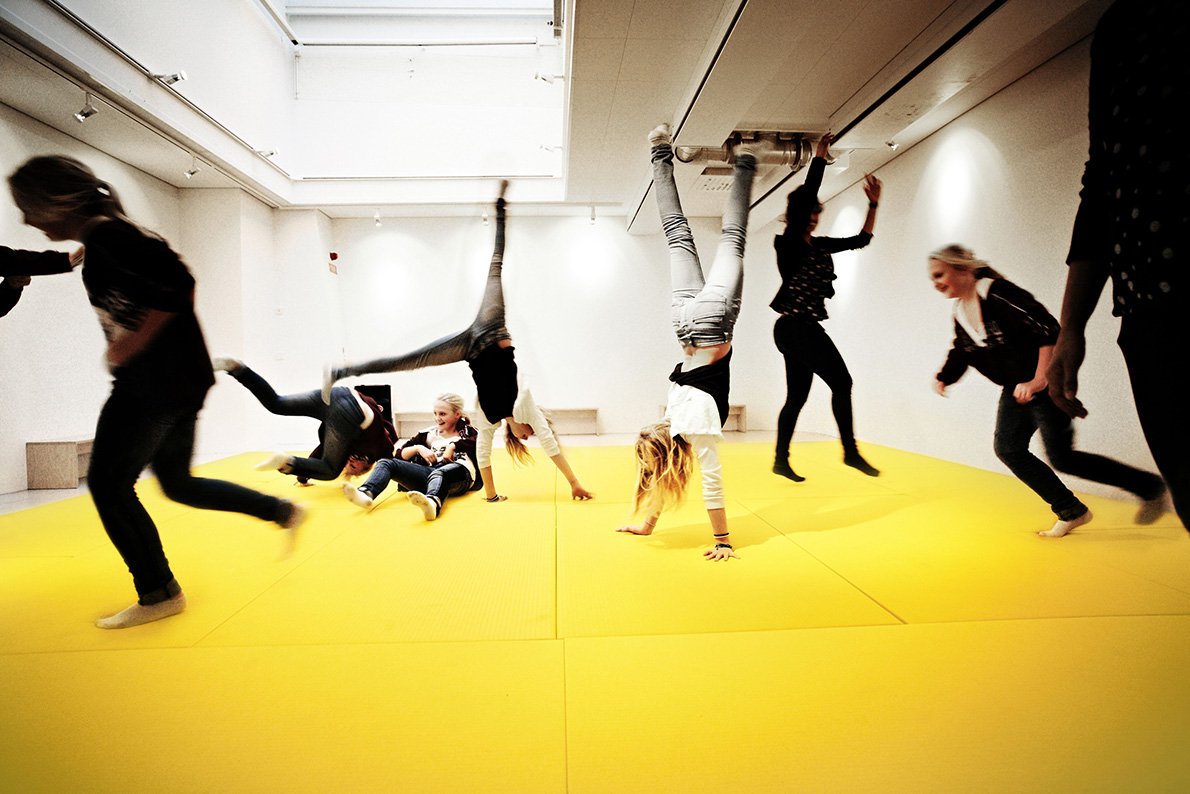 Liceo Europa, Saragossa (Spain)
Once again, Rosan Bosch Studio has created a unique learning environment. The multi-dimensional space aims to support applied technologies and various types of learning situations. For this purpose, the school recreates an imaginary and creative landscape in which children enjoy as much as they can imagine in informal learning situations.
Hundreds of activities for multiple learning styles can be developed through colored mountains or magic caves. In this atmosphere, students enjoy learning and become stimulated with discoveries, creativity, and knowledge.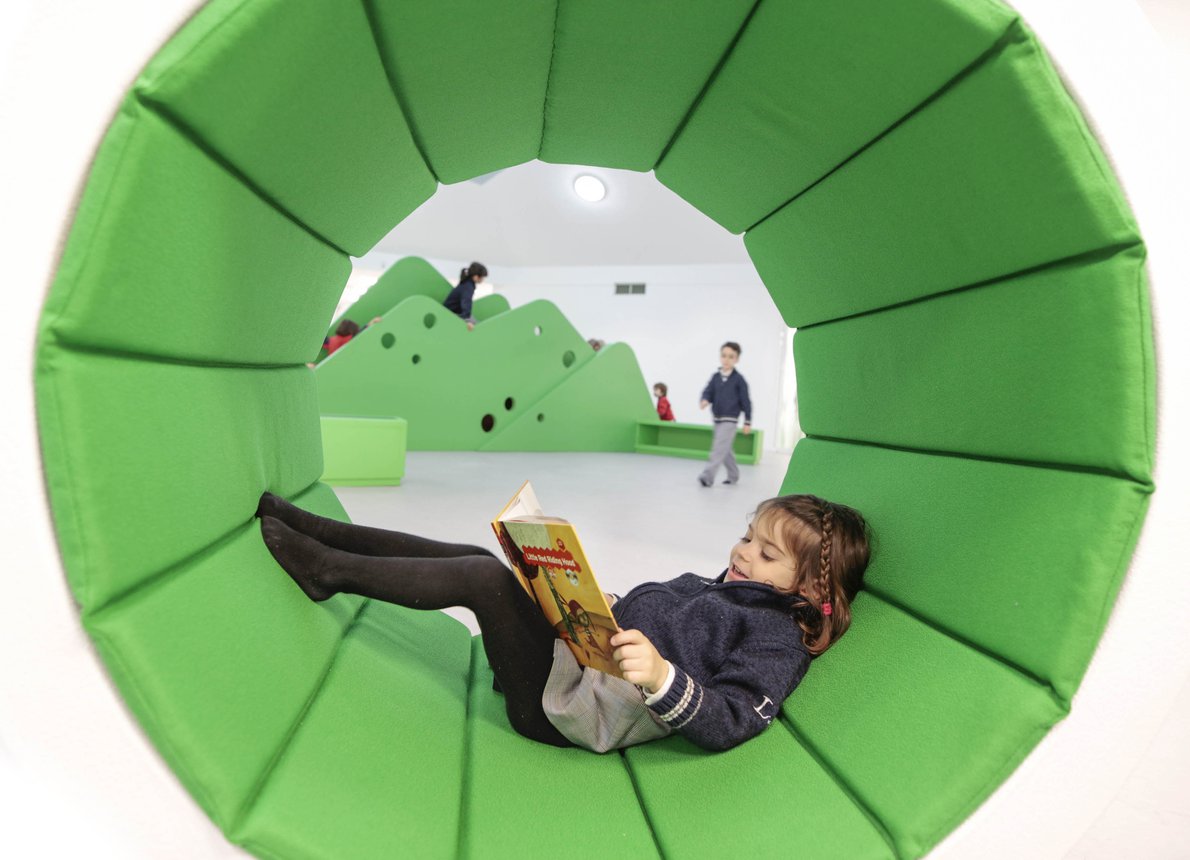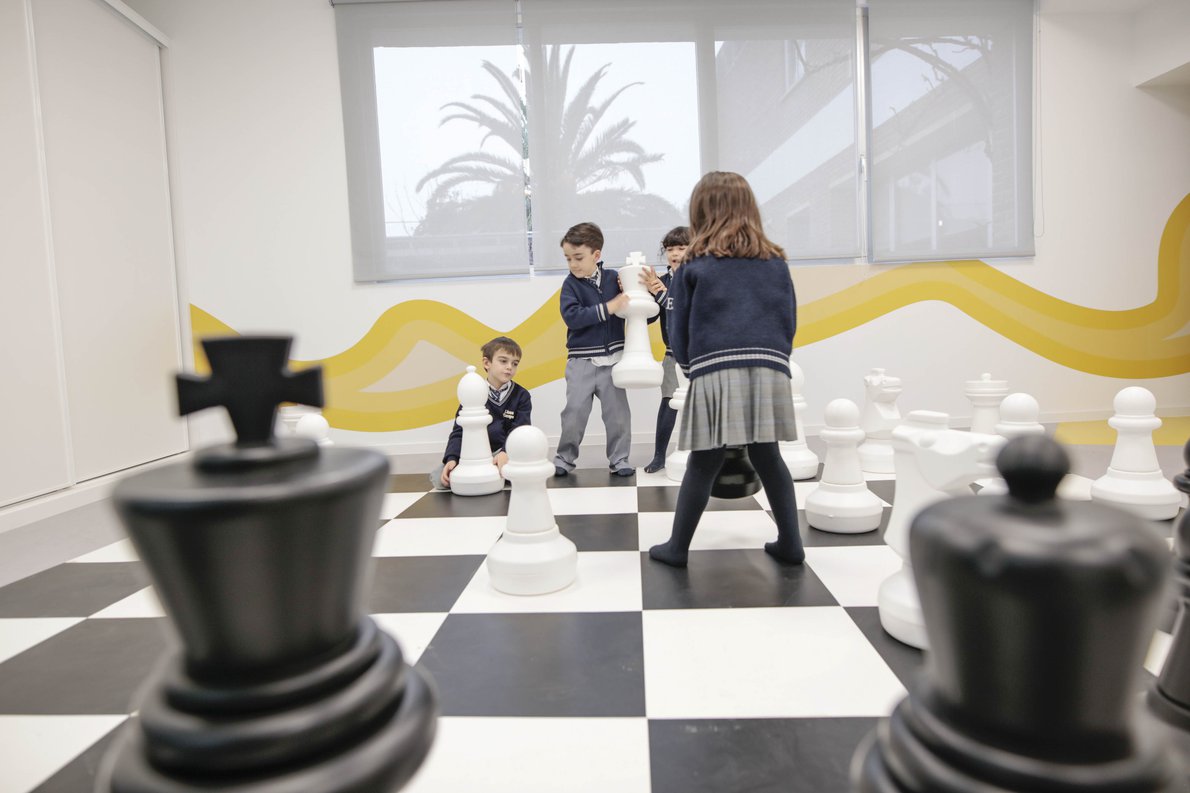 The photographies and references herein come from:
https://inhabitat.com/breeam-excellent-primary-school-pops-up-on-a-former-brownfield-site-in-scotland/
http://www.rosanbosch.com/en/project/vittra-school-telefonplan#
http://www.rosanbosch.com/en/project/liceo-europa# 
https://inhabitat.com/this-crazy-school-in-singapore-looks-like-its-made-from-rainbow-lollipops/
https://www.dezeen.com/2017/10/26/new-sandy-hook-school-designed-prevent-unwanted-intrusions-kind-news-architecture/