Bright ideas for a different school playground
Quite often, we see dull and empty playgrounds in schools. If they have a sports field, it tends to be for playing football. Due to their importance and significance, recess and free time activities deserve creative and fun spaces capable of sparking imagination and new ideas. However, the scarcity of time and resources commonly get in the way of building these dynamic spaces.
Because of this, we have selected some easy and inexpensive projects to transform your playground with the help of your students. These projects are fun, plus they promote active learning and recycling!
1.- Games, mazes and wheel structures
You don't have to buy swings or prefab games. Some wheels and a bit of imagination can transform your playground into a true theme park. Labyrinths, agility games, tunnels, and wall decorations make the rest. Some colorful paint will put the finishing touch on a space for exercising, playing, and meeting new friends.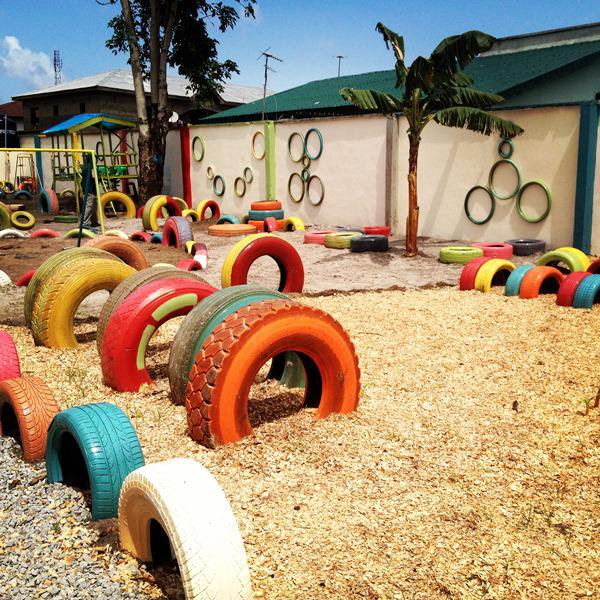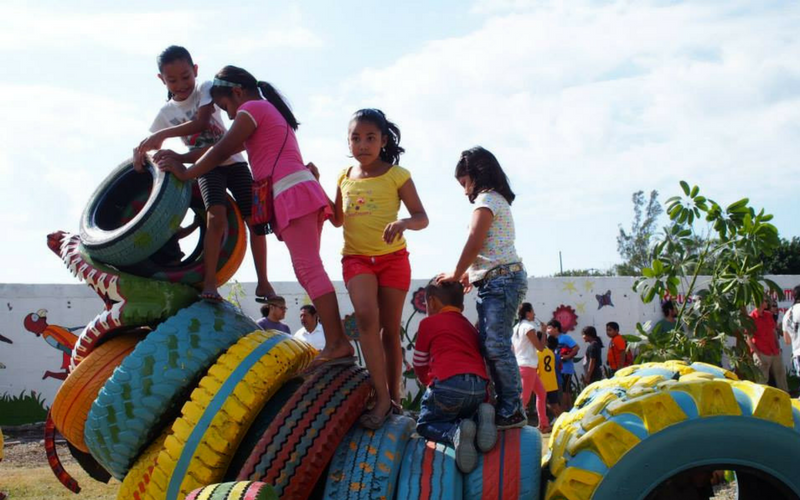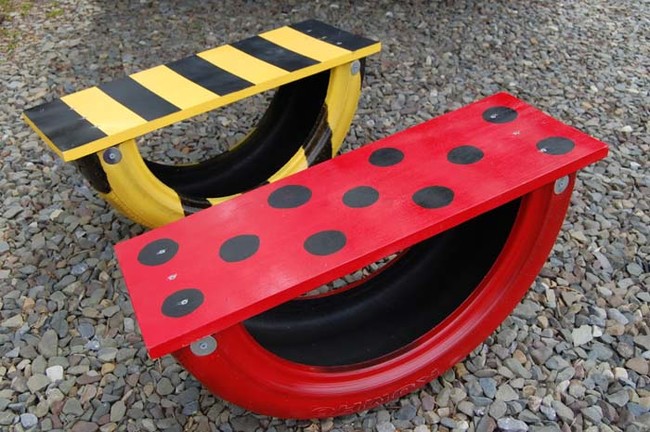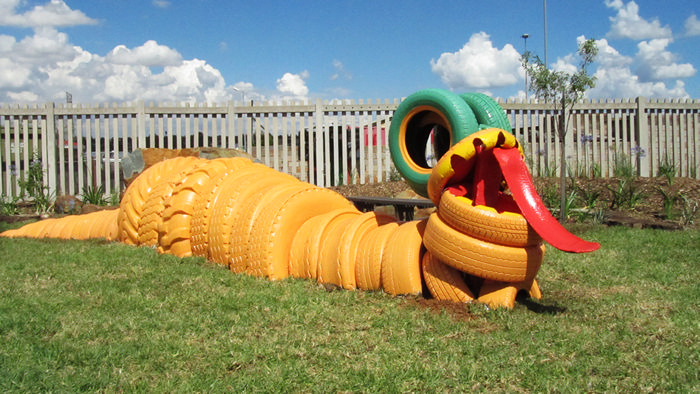 2.- Creative walls for learning by playing
Let's build an interactive wall with recycled objects! Students can work on this themselves. They can research and experiment with the weight, shape, and size of different materials. Students will be having so much fun they won't even realize how much they are learning about force, motion, and the laws of physics.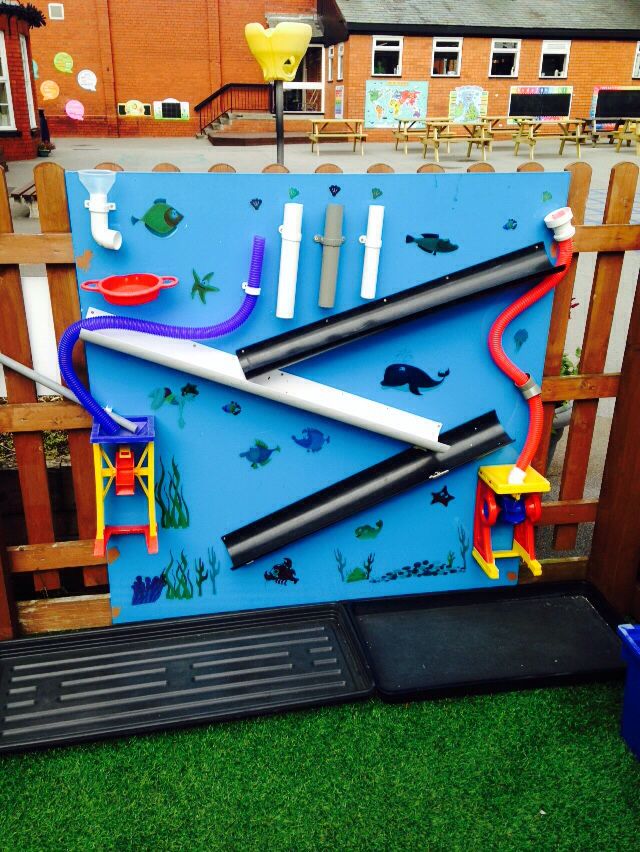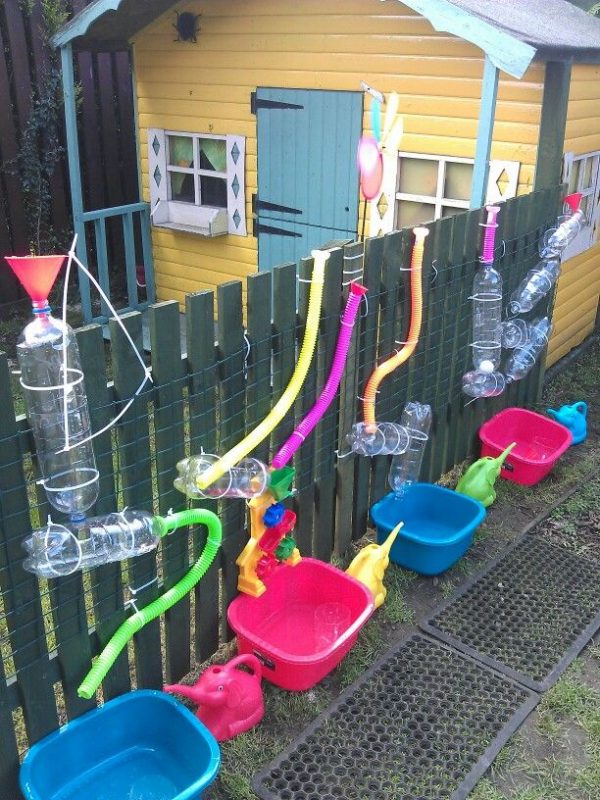 3.- Terrariums and sand boxes. Let's get to work!
Getting covered by sand while excavating and discovering hidden treasures is another fun way to learn. Terrariums and sandboxes are great for learning by playing.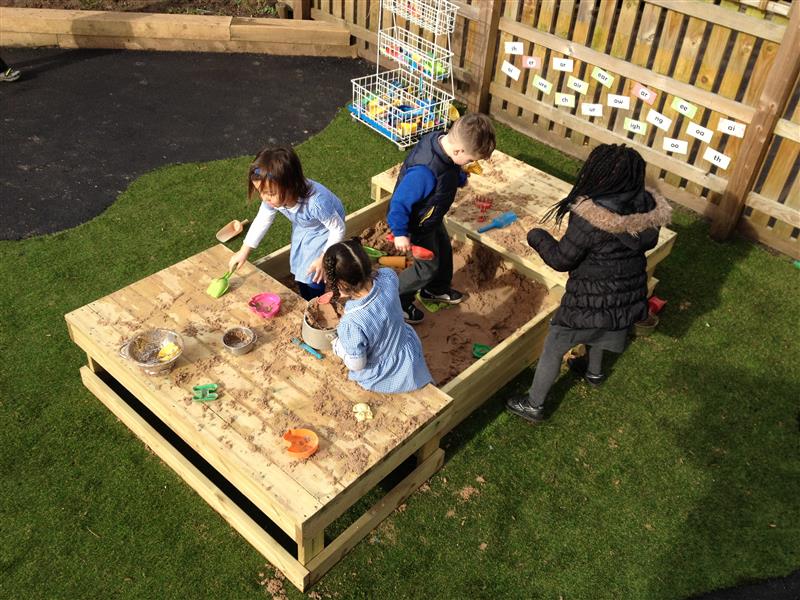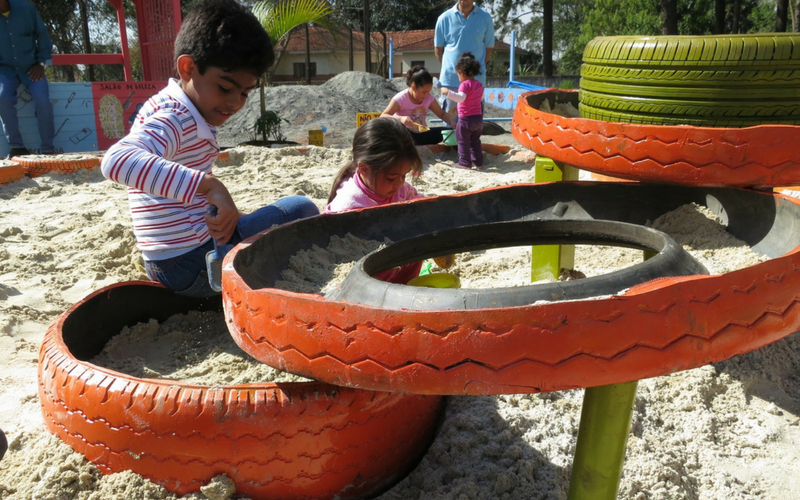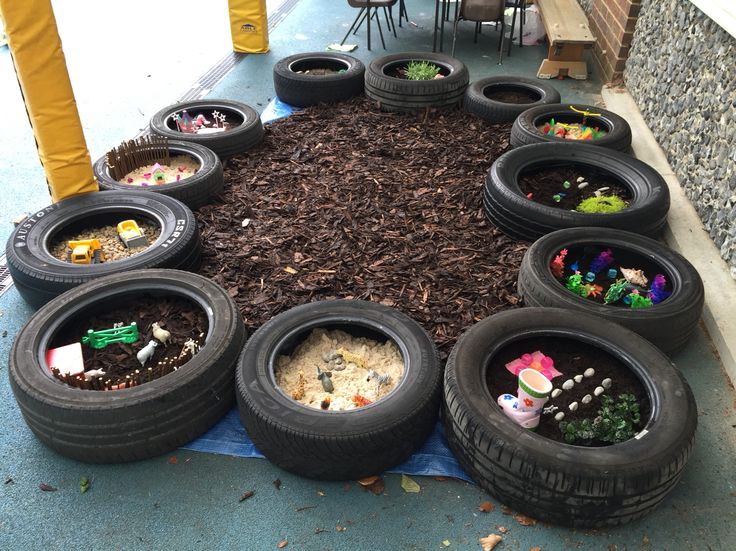 4.- The floor, the best canvas 
A boring blacktop or playground is a waste of space but once we paint some hopscotch, math routes, roads, or giant maps on top it transforms into a fun location for games and activities. Curricular content can be added, and students can be reviewing their studies while out playing at recess.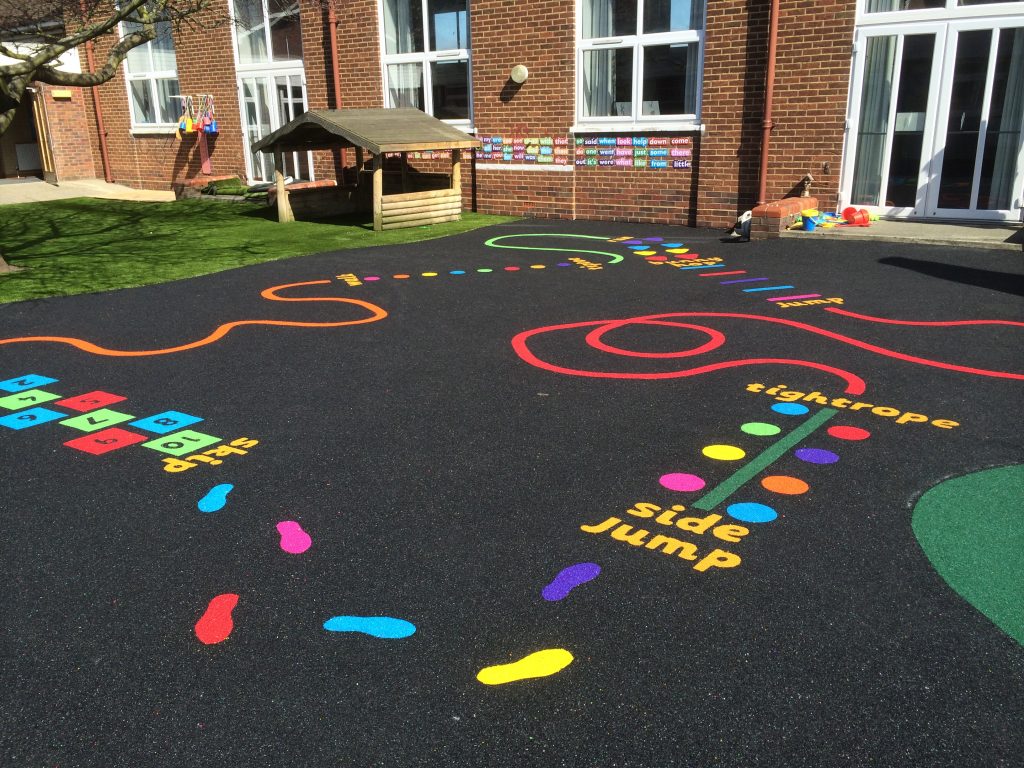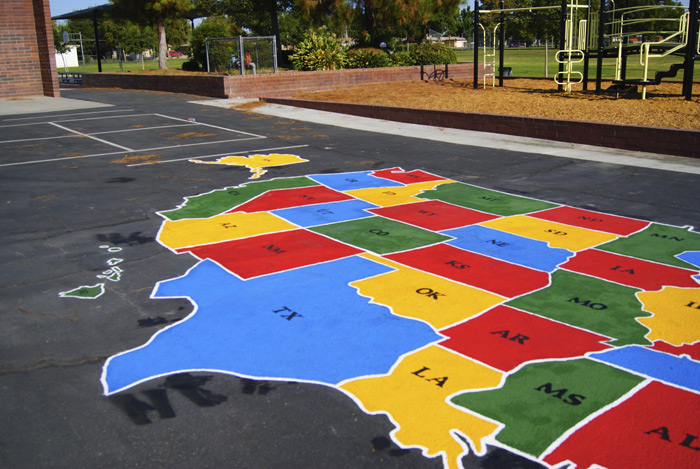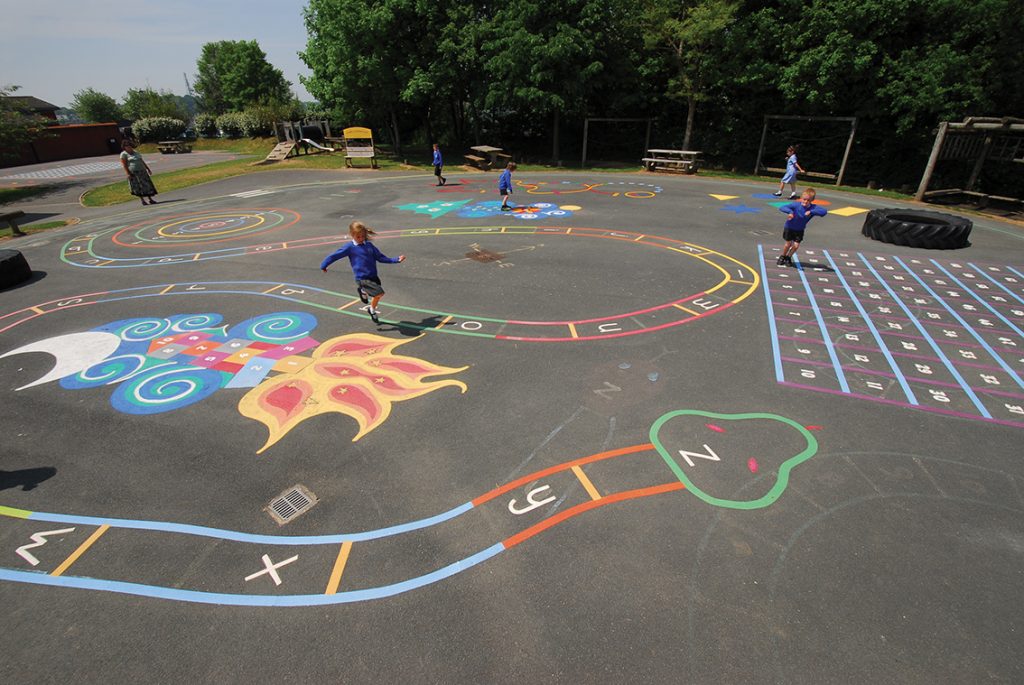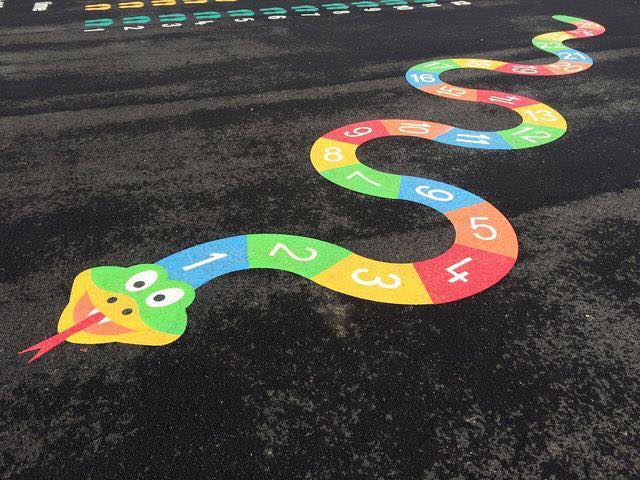 5.- Wooden structures and planks
An entire universe of games and agility exercises can be created with tree trunks, wooden planks, and some creativity.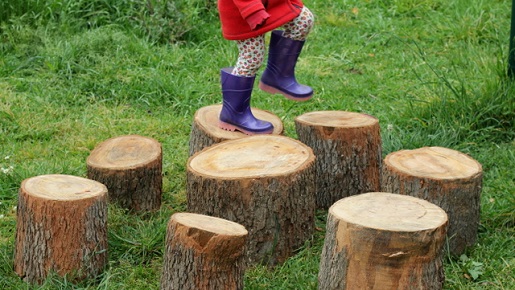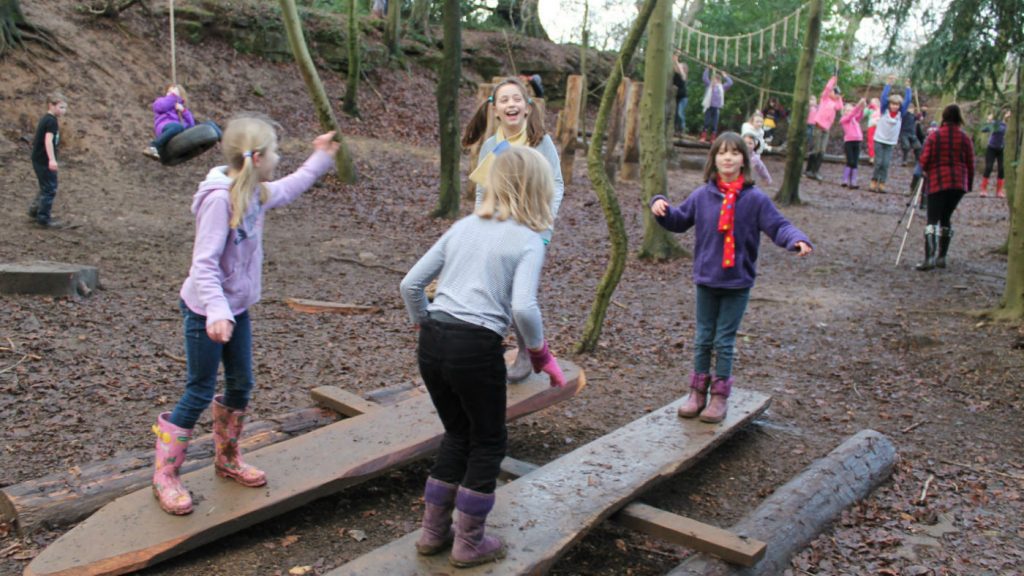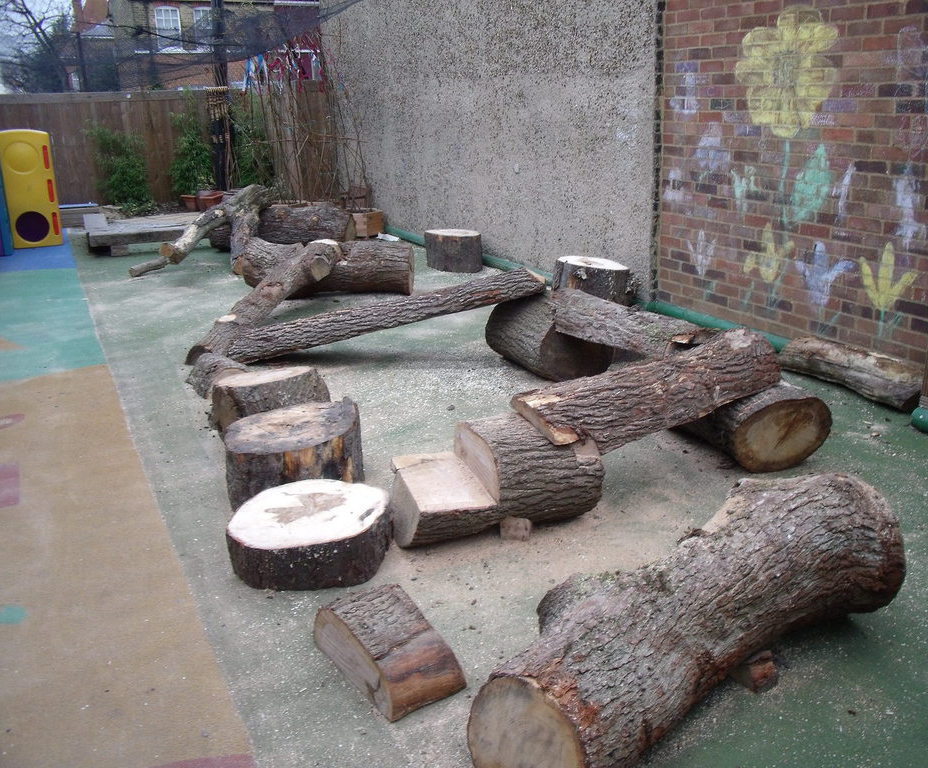 6.- Musical instruments on the walls: the concert begins!
Walls covered with musical instruments are a fantastic tool to engage students. An entire orchestra can be built from recycled elements. Students and their friends will discover new sounds and create new rhythms and melodies.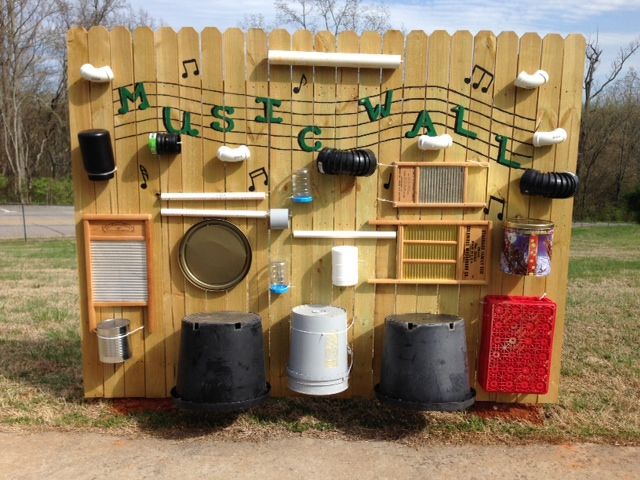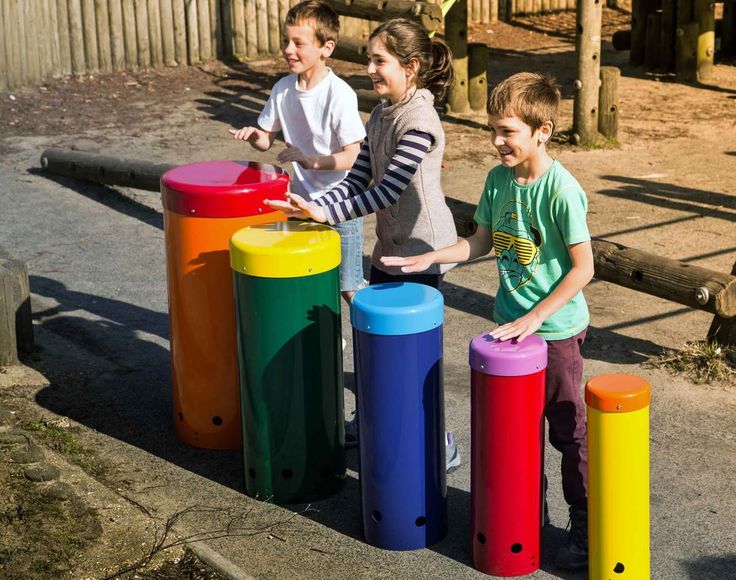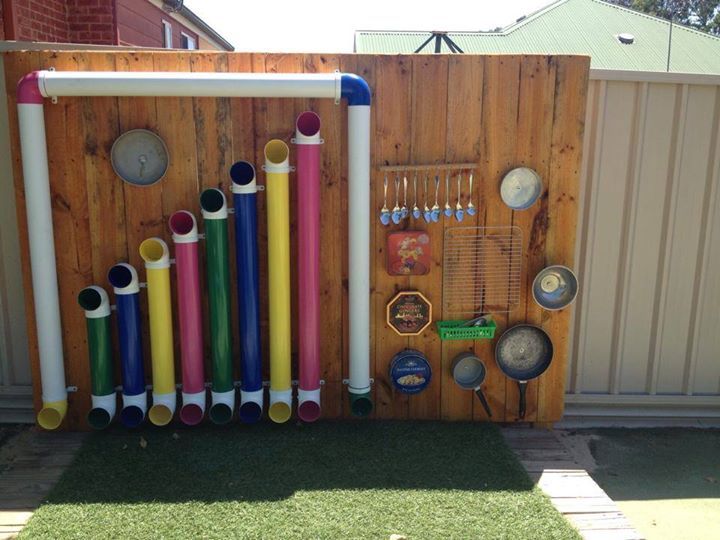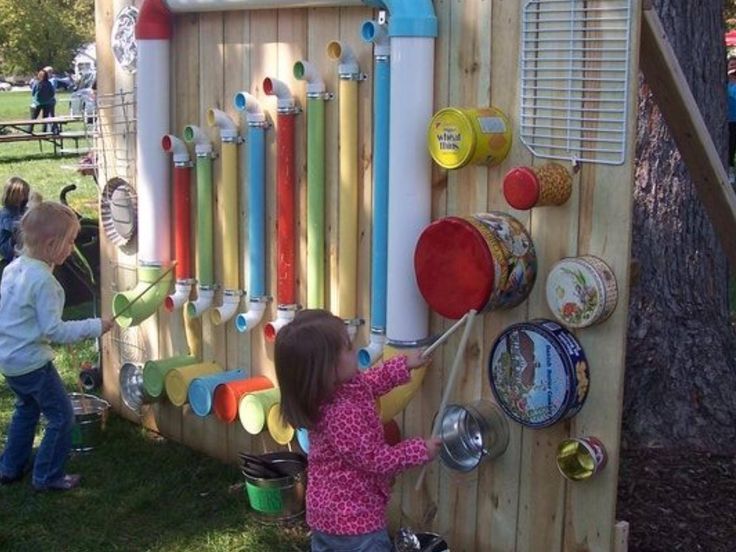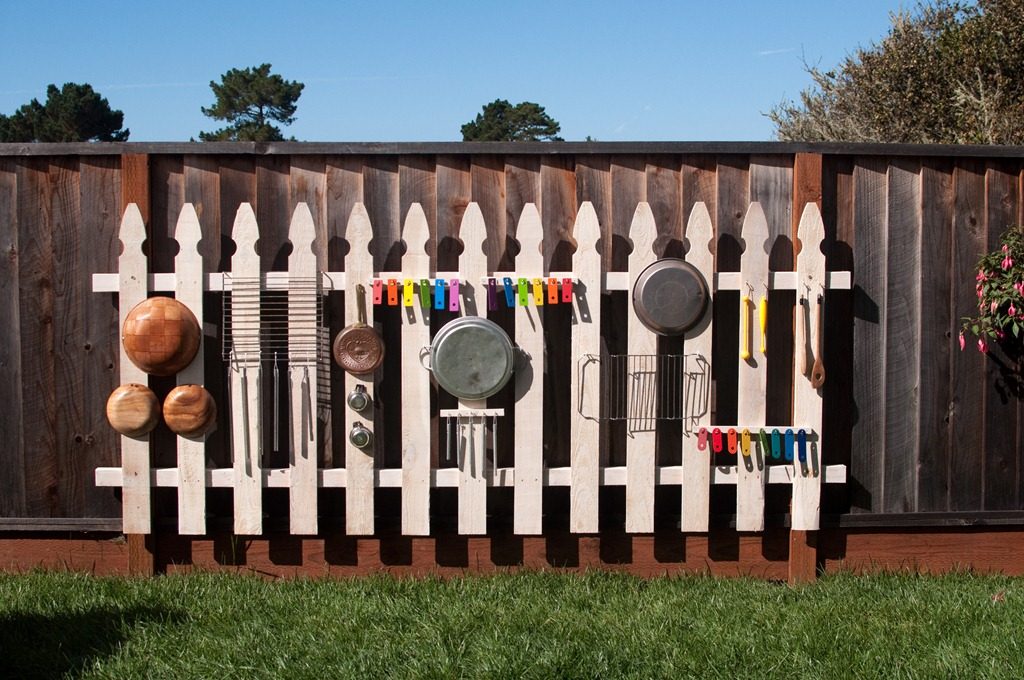 7.- Giant blackboards for drawing outdoors
Painting and drawing are always favorite activities for children. Unfortunately, these activities tend to be restricted to the classroom. Instead, take students outside to paint and draw. Hang giant blackboards around the playground. Moving this activity outdoors will enhance student creativity and imagination. Children will enjoy their works of art in a new and different way!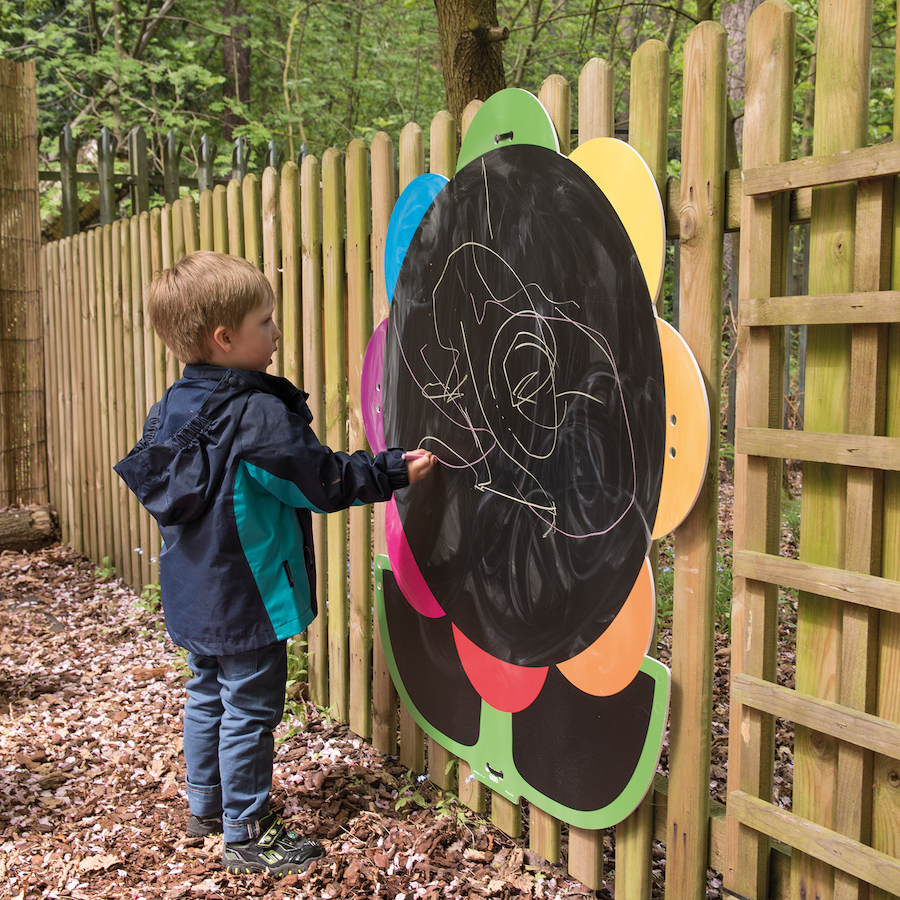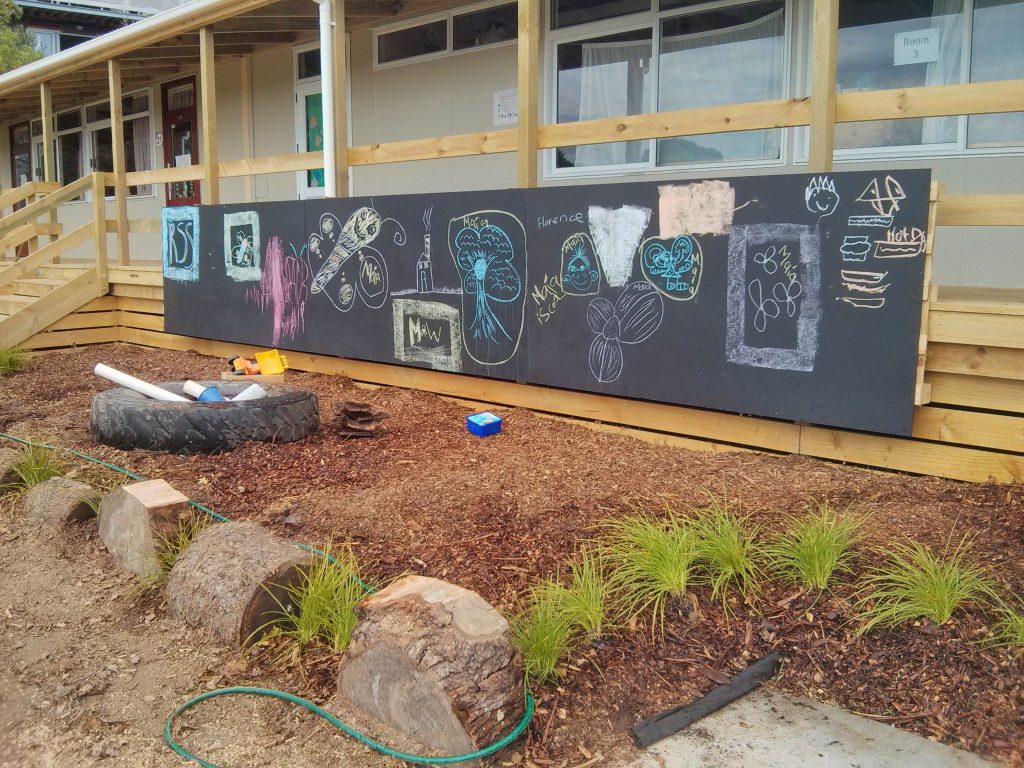 8.- And even more incredible activities: climbing walls, XXL abacus…
An amusing climbing wall can be built by installing wooden holds on a wall. Students can participate in the design and choose their favorite route. Or, build a giant abacus and learn about mathematics in a different and exciting environment.